Technology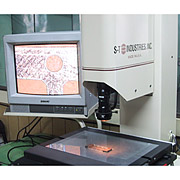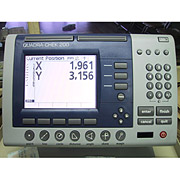 Primary Competitve Advantage: Over forty years experiences in designing & stamping electronic component.
QC
Materials used in production will be inspected in advance and QC staff will examine the final products according to customers' standard. Each stage will not be ignored, "The quality system is just better, but we want best."
Q.C. Equipment:
Calibration with Video inspection system
Projector
Caliper
Micrometer
Solder bath
Electronic Scale
Microscope (400 power , 250 power, 45 power , 20 power )
Oven-400°C , 100°C
Color difference machine
Electrical measuring machine
R & D
Research & development is the power of motivation for the growth of an enterprises. In addition to manufacturing excellent product and utilizing efficiency of manufacture process, our company design and to develop more modern & specialized manufacture process and product technology to supply customer's request.
Location: New Taipei City, Taiwan
R.D. Equipment